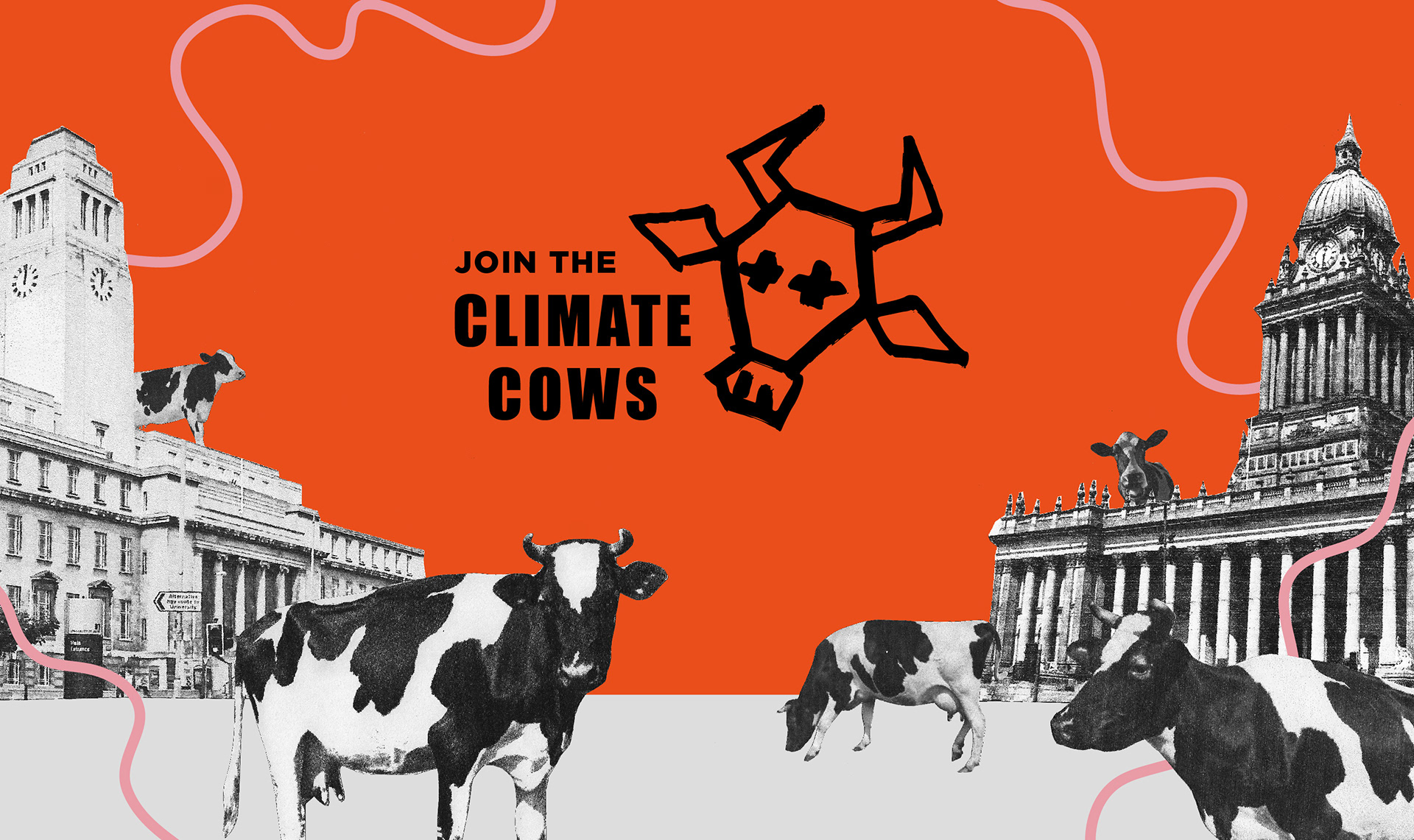 The beef industry is renowned for being unsustainable. For often commitment-phobe 15-25 year olds, focussing on going beefless is a simple change that can make a meaningful impact, without the pressure of going completely veggie. The world of meme culture and influencers is 2nd nature to this audience, making playfulness and desirability that evokes FOMO important.
The 'Climate Cows' campaign documents a group of cows causing mischief in Leeds. They are protesting to save the planet by stopping humans eating beef, encouraging them to 'join the party' and track their beefless days via the Climate Cows website, each day being rewarded with another cow through the gate into a virtual party.
Those who have achieved the most beefless days are rewarded with an invite to a real-life beefless party. Branded plates also act as rewards and merchandise for use in supporting bars and restaurants. Live Climate Cows social media accounts encourage collaboration with local beefless businesses, promoting new places to eat to followers and further documenting the cows' antics.